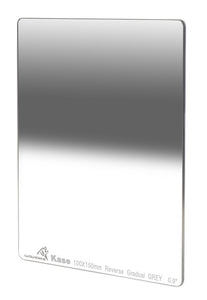 Kase Wolverine Reverse Graduated Neutral Density (RGND) Filters are suited to sunrise and sunset photography. The design of these filters means the ND range goes from stronger in the centre to weaker on the top portion of the filter to allow you to deal with the most light (i.e. the sun) being on or near the horizon line.
Graduated filters allows you to control and balance high contrasts in lighting in a scene. When you are shooting at sunrise or sunset, or where the sky is considerably brighter, graduated filters allow you to expose your foreground correctly without worrying about over exposing and losing details in the brightest areas.
Wolverine Key Features
Toughened Pro HD Optical Glass
No Discernible Colour Cast
Scratch Resistant
Metallic Nano Coatings
Water and Dust/Dirt Repellent
Easy Clean
The Kase Wolverine series filters are ranked as some of the best optically by independent reviews and their toughened glass construction adds extra durability and peace of mind. Kase Wolverine filters are not indestructible but are rated to be tougher than standard glass filters, withstanding an occasional accidental drop allowing you to keep shooting great images. With no discernible colour cast, you will be able to capture true colours and the optical quality of the glass will give you great sharpness. The special metallic nano electro-coated glass makes Kase Wolverine filters scratch resistant, water repellent, anti-reflective and very easy to clean.